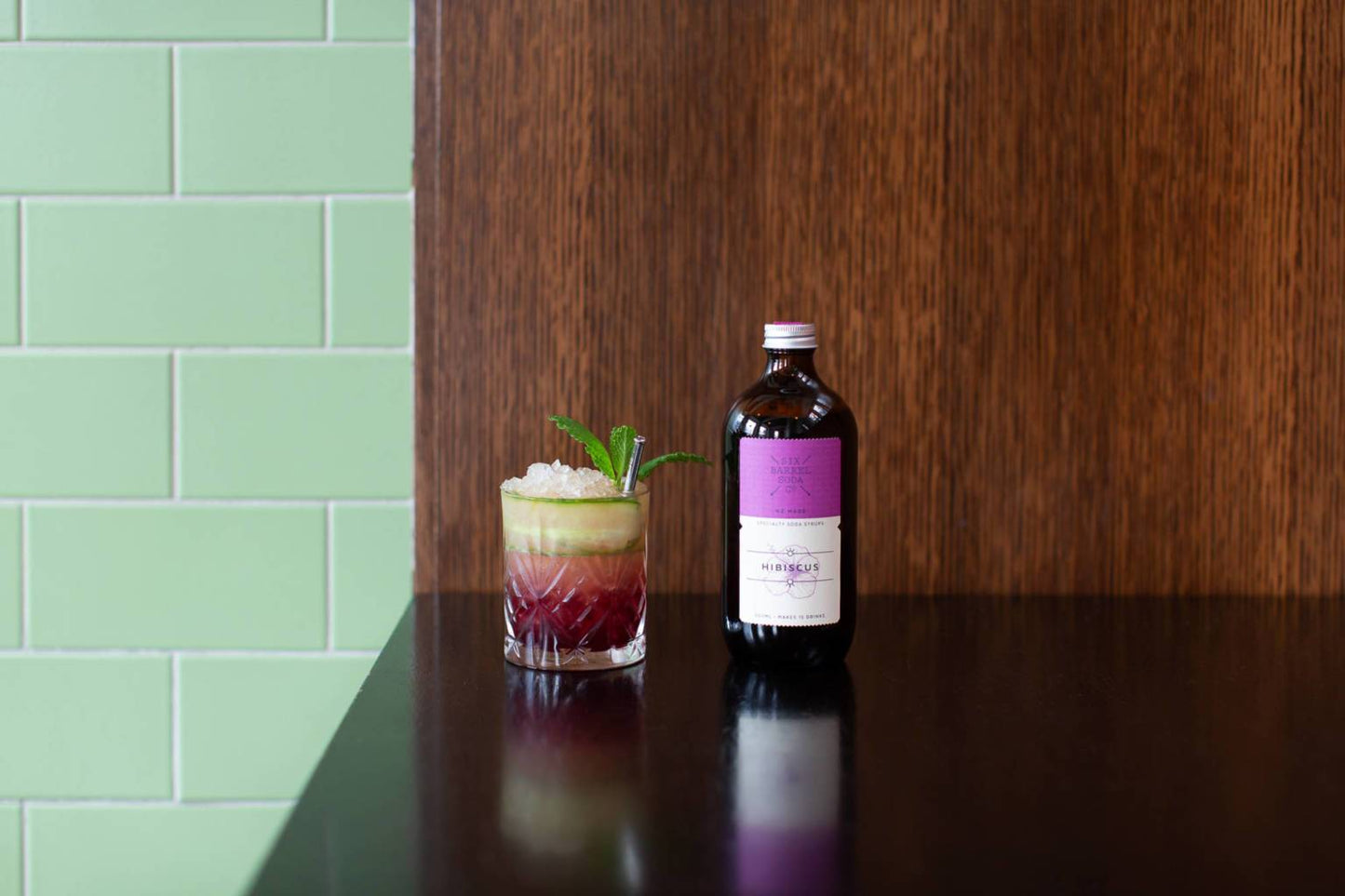 Ingredients:
45ml Hendricks Gin
60ml Hibiscus Soda Syrup
10ml Lemon Juice
10ml Honey or Honey syrup
Cucumber, thinly sliced length-ways
1x Pinch of Chilli
Fresh mint & lemon twist garnish
Crushed ice
Method:
Wrap cucumber around outside of a rocks glass. Fill with crushed ice. Build ingredients over ice. Garnish with mint and lemon.
Recipe thanks to Charley Noble.